Photo Gallery
If you have any photos you would like o contribute,
please contact Ron Parker at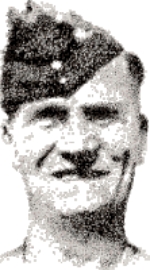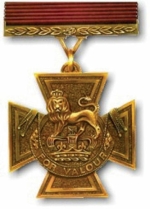 Company Sergeant-Major (Warrant Officer Class II) John Robert Osborn, VC, died on December 19, 1941, defending British garrison of Hong Kong against Japanese attack. While fighting with small numbers of his unit, The Winnipeg Grenadiers, Osborn repeatedly showed great acts of heroism, including attacking the enemy single-handedly. On several occasions he picked up and threw back Japanese grenades that had landed in Canadian positions. When he was unable to return one of these grenades, he threw himself on it and was killed instantly. Company Sergeant-Major Osborn was awarded the Victoria Cross for his actions that day.
The following is a letter written by John Robert Osborn to his son Gerald dated 1941-04-09, ©Canadian War Museum.
Hello Old Man,

Very pleased to hear from you again, and sorry I couldnít answer before. No I donít like those kisses from the cat, but a smell of that rabbit cooking would be very nice. So you are quite swell with your Air Force suit [one of his boys must have joined the Air Cadets]. Whats the matter with you all have you gone air force crazy. Say listen Son, your mother tells me you have been a bad boy. Whatís the matter with you. You know you promised me that you would be good, and look after mother for me but it doesnít look as if you are. You had better buck up or Iíll be coming home and use my stick again. Gee you and John sure have grown a lot.

Fancy weighing all that much. John sure will be a big man now he has so many ties wonít he. Well old fellow I guess this is about all for this time. So will close hoping to hear that you are a good boy again.

From your old Dad
And Pal
Jack
Both selected Battalions, The Royal Rifles of Canada and The Winnipeg Grenadiers, were placed under the unified command of recently promoted Canadian Brigadier J.K. Lawson from Ottawa, Ontario, who, by odd coincidence, had been assigned the task of writing the combat fitness reports on various units in the Canadian Army. He had judged both the Royal Rifles and the Grenadiers as unfit. Now ... he was their Commanding Officer.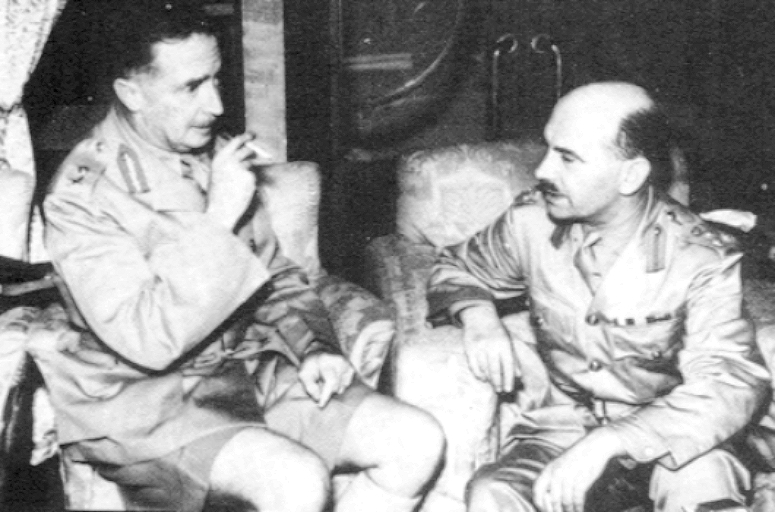 Major-General Maltby (left) GOC HK talking to Brigadier Lawson,
Commanding Officer of the Canadian Forces